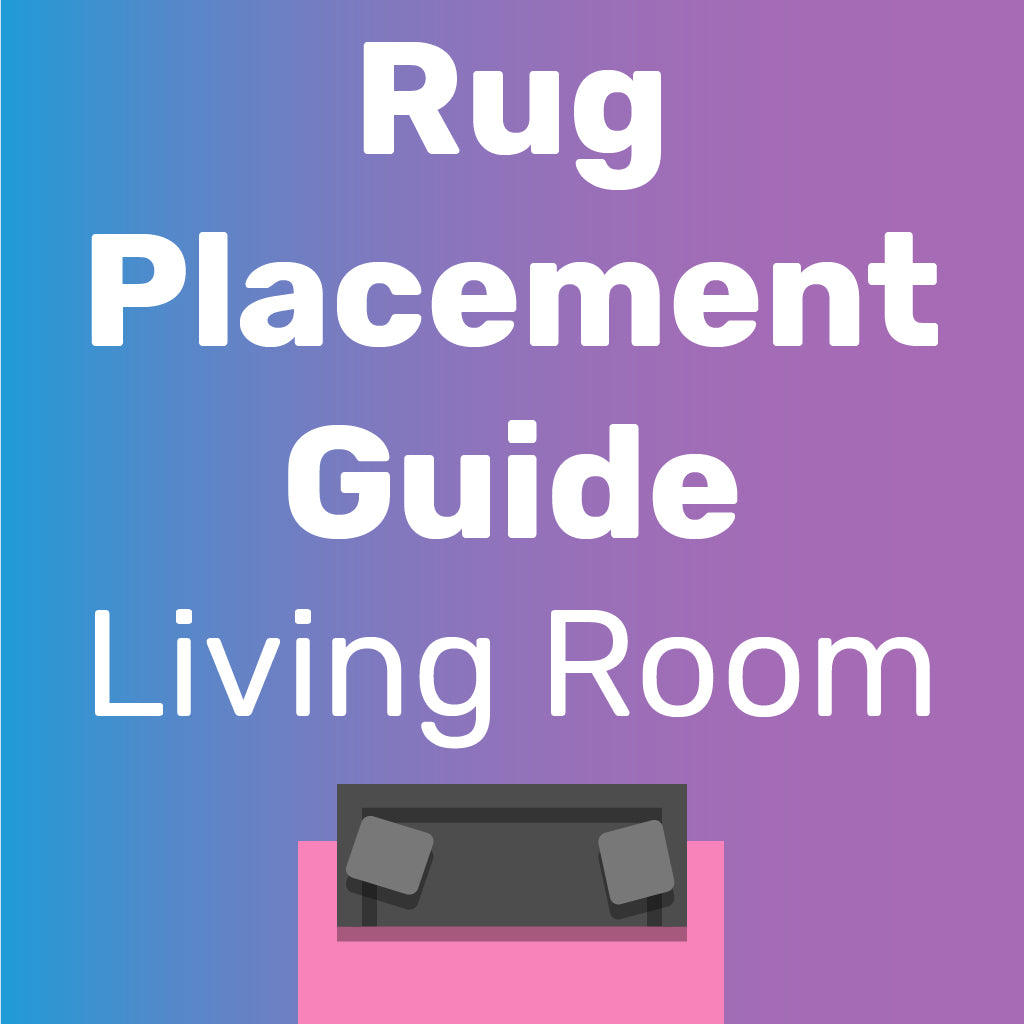 If you are stuck trying to figure out which size rug to put in your living room, you've come to the right place! Believe it or not, the wrong rug size ends up in many people's living rooms all the time, resulting in changes to your room that subtract from the beautiful interior design you are after. We hope this little sizing guide gives a few pointers and helps you avoid mistakes when choosing the perfect rug for your living room!
Couch Size
Your couch has the greatest role in choosing a rug and each should compliment off of one another. A strong tip to keep in mind is that the rug should not be the same size as the couch, unless in special circumstances (e.g. Sections, see pictures below). Leave a foot or two on each size to defeat an awkward design and make your room look larger.
Rug Placement
 A common mistake when placing a rug is to lay it completely underneath the couch, with all legs on top. Some claim this stops the rug from slipping and makes the couch sturdier, however, that's your rug pads job. In the pictures below, you can see all the rugs are positioned in a way called "half on, half off". Basically, the rugs should only stretch to about the middle of the couch with only the front two legs found ontop the rug. This creates a naturally balanced frame around your rug, largens your room, and allows the rug to cover more surface area. Instead of hiding the piece you invested in beneath your couch, strike to show off its beauty!
Special Cases
Certain living room setups call for a more specialized rug placement due to the shape or number of the couches. These factors can sometimes increase the size of the rug you need (e.g. two couches) or shrink it (e.g. middle of a sectional). These cases are usually decided by the owner's own preference.
Basic Guidelines
Get a rug that is slightly larger than the length of your couch based on the rug's long side.
Place the rug "half on, half off" to show the most of your piece and create balance.
Learn the rules before you decide to break them! There are mistakes when placing a rug, but at the end of the day, it's your design and these tips are just our favorite methods to style a living room rug.
Loveseats
 Large Couches (7' - 11' long)
 Sectionals